GrowFL Announces Newly Appointed Advisory Board Leaders 
Leaders from WithumSmith+Brown, PC and QuantumFlo, Inc. Accept Appointments to Drive GrowFL Forward 
GrowFL is proud to announce their newly appointed advisory board leaders. Jennifer Barrows, Business Development Executive at WithumSmith+Brown, PC has accepted the nomination and appointment of Advisory Chair. She will be supported by QuantumFlo, Inc. President, David Carrier, who will serve as Vice Chair, and Dr. Christopher Morton, CEO of NanoPhotonica, Immediate Past Chair.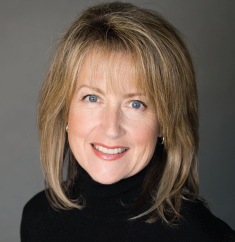 As visionaries and advocates of the GrowFL organization, Barrows and Carrier will both serve a two-year term with the mission of championing the organization's message throughout Florida. Together, they will steward initiatives aimed at strengthening GrowFL's objectives and vision, fostering connections among individuals, entities and organizations, and develop programs to best support second-stage growth companies. 
GrowFL's primary focus is centered on empowering Florida's second-stage, scalable growth businesses by affording smaller companies access to data and resources usually only available to large corporations with large operating budgets. Through the organization's initiatives, second-stage Florida businesses can make informed, data-driven decisions to propel their companies to the next stage. 
Jennifer Barrows' journey with GrowFL began a few years ago when WithumSmith+Brown, PC developed a relationship with GrowFL to support and connect second-stage CEOs and business leaders. WithumSmith+Brown's sponsorship of and involvement in GrowFL has been a great investment and mutually beneficial partnership. 
"Once you hear the stories of the CEOs and meet them in person, you understand how passionate they are about what they do and growing their companies. Many of them just need a support system like our CEO Roundtables or more information like our Strategic Research program to get to the next level," she said. 
Barrows continues, "While all of the attention is focused on attracting the next mega HQ, there are 100 times more opportunities to support and grow companies already here. It's called 'economic gardening' and statistics prove it has a more consistently positive impact on the economy than other initiatives. Florida truly needs GrowFL to grow second stage companies and diversify our economy." 
Vice-Chair, and QuantumFlo, Inc. President, David Carrier, was first introduced to GrowFL when his company was nominated as a 2014 Florida Companies to Watch Honoree. As an entrepreneur himself, Carrier was able to see how he, and his company, could directly benefit from what GrowFL had to offer. 
"Prior to being nominated, I knew nothing about GrowFL," he said. "But after we were one of the companies that were honored, I started realizing there was a lot I could learn from these people. There's no instruction book for being a CEO, so I looked at the opportunity to work with GrowFL as a way to learn and understand how to better run QuantumFlo." 
Carrier is able to relate to the mission and purpose of GrowFL because he knows first-hand just how challenging being a second-stage company can be. "I think getting from start up to second- stage is probably one of the most difficult things to do, and a lot of companies don't make it," he said. 
Carrier's most significant memory with GrowFL was when he was center stage at Hard Rock Live, surrounded by 49 other entrepreneurs, just like him. "When I accepted that award on behalf of QuantumFlo in 2014, we were only seven-years-old and to get to second-stage in less than 10 years, to me, is the reward. From my perspective, I said we must be doing something right to be recognized this way." 
Moving forward, both Barrows' and Carrier's goals for the direction of GrowFL are centered around continuing to support entrepreneurs and their companies, increasing awareness and taking the organization itself, to the next level. 
Specifically, Barrows hopes to increase the awareness of GrowFL through collaborative efforts with local economic development organizations, entrepreneurship programs at universities and large companies who can benefit from products and services that second-stage companies provide. 
"I also intend to use some of our own strategies that support second-stage CEOs on GrowFL," Barrows said. "We need to grow the organization, increase funding sources and create a sustainable model for future success, and then track and measure our achievements so people ask 'Why wouldn't you be involved in GrowFL?'" 
"It is an honor to serve as Chair along with so many others dedicated to GrowFL," Barrows said. "In the coming year we will take further action with our new strategic plan and welcome many additional CEOs to the GrowFL family." 
Barrows will replace Dr. Chris Morton, co-founder and CEO of NanoPhotonica. Similar to Carrier, Morton's first taste of GrowFL came from being selected as a Florida Companies to Watch Honoree in 2016. 
"As I began to look into it, I realized that is was a valuable organization to those companies that will fuel the economic growth of our state, and I wanted to get more involved in that movement," Morton said. After participating in various committees and becoming more active, Morton was eventually asked to Chair the Advisory Board, embracing his perspective of an honoree and entrepreneur.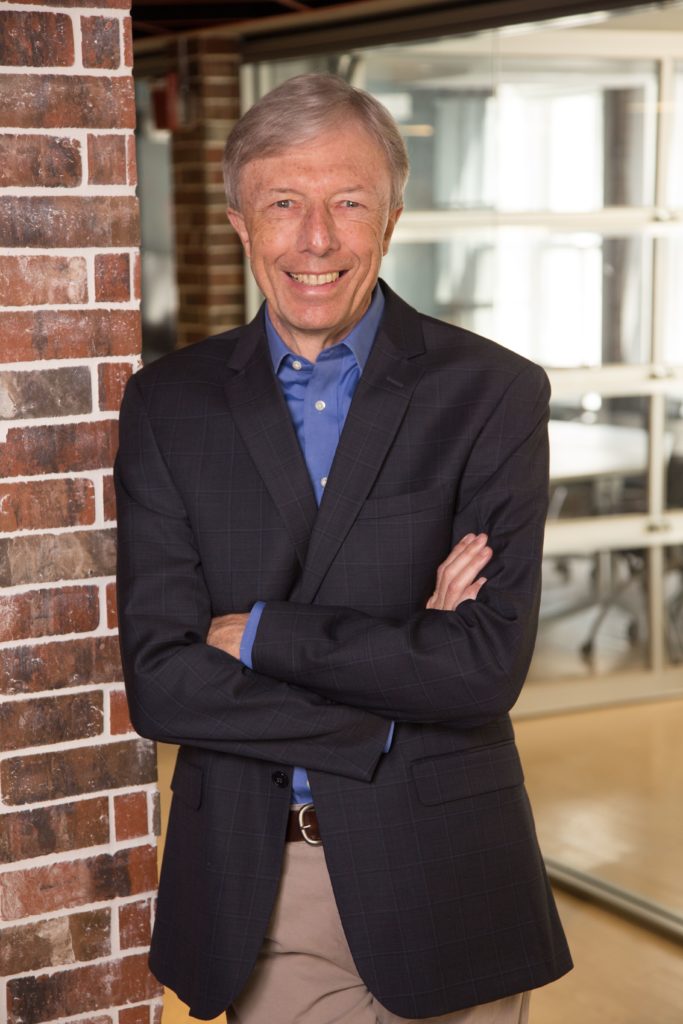 As he transitions out of his GrowFL leadership role, Morton hopes to see the programs of GrowFL expanded, provide even greater value for the community of CEOs throughout the state of Florida and attract more support and investments for funding. 
One of Morton's favorite parts about being involved with GrowFL is the attending the annual Florida Companies to Watch event. "Beyond the enjoyable event itself, it's seeing the real joy that these companies, their people and their leaders get by being recognized this way. You see family businesses with committed people in the audience cheering for their leaders and for their own contributions" he said. "For me, that's truly moving, and I think that helping these great people is worth our time. Good people making their way in life for their teammates and their families – what more could you ask for? " 
About GrowFL
GrowFL was created in 2009 as an economic development program focused on assisting second- stage growth companies prosper in the state of Florida. By providing strategies, resources and support to second-stage companies for next level growth through Strategic Research, Peer Learning and Leadership Development, the organization helps companies overcome obstacles to growth and leads them towards prosperity. GrowFL is an official partner of the Edward Lowe Foundation. Learn more at www.GrowFL.com.