Industries of Expertise
Our customizable pump systems provide everyday solutions for industries including:
Calculate with calQflo®…
Our online pump sizing tool will match you with the right specs to best fit your next project.
Latest News & Upcoming Events from our Blog
Explaining NSF 61 and NSF 372 for Plumbing Systems
The Reduction of Lead in Drinking Water Act The "Reduction of Lead in Drinking Water Act" was enacted on January 4, 2011 and signed by President Obama. The purpose of this Act was to amend Section 1417 of the Safe Drinking Water Act ("SDWA" or "the Act"). The Act established a prospective effective date of…
Breaking the Hydro-pneumatic Habit for Boosters
Obsolete: Hydro-pneumatic Tanks for Boosters QuantumFlo President & CEO, David Carrier, explains why hydro-pneumatic tanks are unnecessary.  For some strange reason, some designers and consultants seem to have a strong affinity for hydro-pneumatic tanks. I've asked many in the industry "why" and it is always the same: "I need a hydro tank for shutdown of…
QuantumFlo Awarded ASPE Industry Award
ASPE Honors QuantumFlo and McWane, Inc. as the 2020 Recipients of the Industry Award Published by ASPE on September 18, 2020. Biennially, ASPE presents the prestigious Industry Award to companies that have provided outstanding service to the advancement of plumbing engineering technology. This year, ASPE is pleased to present Industry Awards to McWane, Inc. and…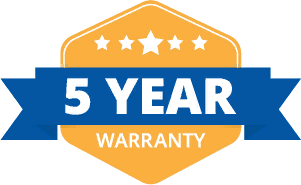 The Industry's First 5-Year Factory Warranty for Boosters
All QuantumFlo commercial booster systems feature a 5-year warranty
against defects in materials and workmanship.
Learn More
Let's Discuss Your Needs
No matter how unique your industry or applications may be, we have the answer to all your questions.