Industries of Expertise
Our customizable pump systems provide everyday solutions for industries including:
Calculate with calQflo®…
Our online pump sizing tool will match you with the right specs to best fit your next project.
Latest News & Upcoming Events from our Blog
QuantumFlo Awarded ASPE Industry Award
ASPE Honors QuantumFlo and McWane, Inc. as the 2020 Recipients of the Industry Award Published by ASPE on September 18, 2020. Biennially, ASPE presents the prestigious Industry Award to companies that have provided outstanding service to the advancement of plumbing engineering technology. This year, ASPE is pleased to present Industry Awards to McWane, Inc. and…
COVID-19 Update: Business As Usual at QuantumFlo
QuantumFlo Considered Essential Business Under current state and county emergency executive orders, QuantumFlo qualifies as an essential business. As an essential business, we are permitted to operate as normal, and therefore remain at full production. We are continuing to fulfill all orders and are capable of accepting new orders. The calQflo® platform is fully operational…
David Carrier Accepts Appointment as GrowFL Vice Chair
GrowFL Announces Newly Appointed Advisory Board Leaders  Leaders from WithumSmith+Brown, PC and QuantumFlo, Inc. Accept Appointments to Drive GrowFL Forward  GrowFL is proud to announce their newly appointed advisory board leaders. Jennifer Barrows, Business Development Executive at WithumSmith+Brown, PC has accepted the nomination and appointment of Advisory Chair. She will be supported by QuantumFlo, Inc….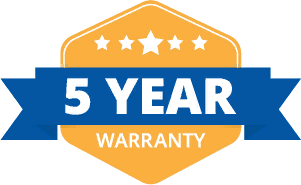 The Industry's First 5-Year Factory Warranty for Boosters
All QuantumFlo commercial booster systems feature a 5-year warranty
against defects in materials and workmanship.
Learn More
Let's Discuss Your Needs
No matter how unique your industry or applications may be, we have the answer to all your questions.