Exponential Innovation From the Ground Up
The global leader in delivering unmatched performance and sustainability through intelligent pump system technology.

Celebrating 15 Years
2022 Marks QuantumFlo's 15 Year Anniversary!
QuantumFlo Offers the Industry's First 5-Year Warranty for Boosters
Learn More
The industry's only pump system energy optimization tool just got even better! Use calQflo® for the most efficient booster sizing and selection – guaranteed!
Learn More
Size reclaimed water projects in calQflo®.
Learn More
We've Made Things Official with calQflo®
Your favorite booster sizing software is now a registered trademark of QuantumFlo!
Learn More
Industries of Expertise
Our customizable pump systems provide everyday solutions for industries including:
Calculate with calQflo®…
Our online pump sizing tool will match you with the right specs to best fit your next project.
Latest News & Upcoming Events from our Blog
QuantumFlo Earns ISO 9001 & ISO 45001 Certifications
QuantumFlo Meets the Rigorous Standards for Quality Management and Safe Workplace Sanford, Florida – QuantumFlo, A Wilo Brand, an industry leader in the variable-speed packaged pumps industry, is pleased to announce today that it has earned ISO 9001 & ISO 45001 certifications. The comprehensive system audits covered every aspect of operations. Any company that has been…
QuantumFlo is Now a Wilo Brand
QuantumFlo is Excited to Announce Acquisition by WILO USA Wilo + QuantumFlo = Synergistic Partnership Company acquisition to strengthen regional presence and expand customer base Cedarburg/Florida. As part of an asset deal, WILO USA LLC, a subsidiary of WILO SE, has acquired the operating business of QuantumFlo, Inc, a specialist in pressure boosting systems and intelligent…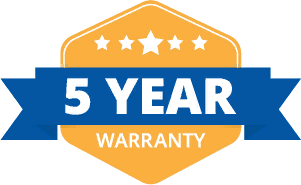 The Industry's First 5-Year Factory Warranty for Boosters
All QuantumFlo commercial booster systems feature a 5-year warranty
against defects in materials and workmanship.
Learn More
Let's Discuss Your Needs
No matter how unique your industry or applications may be, we have the answer to all your questions.