Industries of Expertise
Our customizable pump systems provide everyday solutions for industries including:
Calculate with calQflo®…
Our online pump sizing tool will match you with the right specs to best fit your next project.
Latest News & Upcoming Events from our Blog
David Carrier Accepts Appointment as GrowFL Vice Chair
GrowFL Announces Newly Appointed Advisory Board Leaders  Leaders from WithumSmith+Brown, PC and QuantumFlo, Inc. Accept Appointments to Drive GrowFL Forward  GrowFL is proud to announce their newly appointed advisory board leaders. Jennifer Barrows, Business Development Executive at WithumSmith+Brown, PC has accepted the nomination and appointment of Advisory Chair. She will be supported by QuantumFlo, Inc….
QuantumFlo's Grand Opening Celebration
In 2018 QuantumFlo purchased an existing building in Sanford, Florida and began renovations to transform the facility into a state-of-the-art headquarters. Since its formal inception in 2007, QuantumFlo resided in multiple buildings in DeBary, Florida. As the company grew, the original space got smaller and smaller. The new facility alleviates that growing pain and makes way for the future.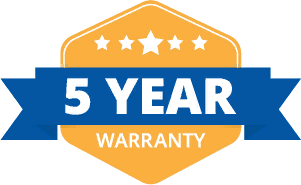 The Industry's First 5-Year Factory Warranty for Boosters
All QuantumFlo commercial booster systems feature a 5-year warranty
against defects in materials and workmanship.
Learn More
Let's Discuss Your Needs
No matter how unique your industry or applications may be, we have the answer to all your questions.