Industries of Expertise
Our customizable pump systems provide everyday solutions for industries including:
Calculate with calQflo®…
Our online pump sizing tool will match you with the right specs to best fit your next project.
Latest News & Upcoming Events from our Blog
Announcing the Promotion of RoseAnn DeSantis as National Sales Manager
RoseAnn DeSantis Promoted to National Sales Manager QuantumFlo, A Wilo Brand, is excited to announce the promotion of RoseAnn DeSantis to the position of National Sales Manager. RoseAnn has been with QuantumFlo since 2017, serving as the Central and West Regional Sales Manager. During her time with the company, she has played a key role…
'FLO Video Series: Proper Booster Sizing
ALL NEW VIDEO: Find out why proper booster sizing is essential. We're releasing the second video in our 'FLO Series. A QuantumFlo educational series to keep you in the 'Flo of things. Proper Booster Sizing to Slay Energy Vampires. Director Ed Ross, reminds us in order to properly size booster systems, the calculations must meet…
What Is Water Hammer?
Yikes! What's that Sound? You May Have Water Hammer. All you need to know about water hammer and how to prevent it… What is water hammer? Water hammer occurs in plumbing systems when the water flow is abruptly stopped or from a forced change of direction, which causes the water to change course creating a…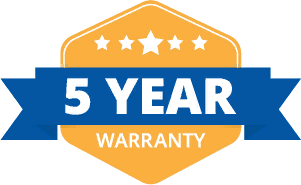 The Industry's First 5-Year Factory Warranty for Boosters
All QuantumFlo commercial booster systems feature a 5-year warranty
against defects in materials and workmanship.
Learn More
Let's Discuss Your Needs
No matter how unique your industry or applications may be, we have the answer to all your questions.