Industries of Expertise
Our customizable pump systems provide everyday solutions for industries including:
Calculate with calQflo®…
Our online pump sizing tool will match you with the right specs to best fit your next project.
Latest News & Upcoming Events from our Blog
QuantumFlo is Kickin' It in Orlando
July is Smart Irrigation Month – Find Out How QuantumFlo's Boosters are Kickin' It at Orlando City SC Stadium Smart Irrigation. Sustainable Solutions. July is Smart Irrigation Month and this year's focus is on solutions that irrigation professionals bring to society through best practices and efficient technologies. This Irrigation Association initiative is celebrated throughout the…
QuantumFlo Hires New Regional Sales Manager
Meet Vincent Vario, North Region Sales Manager QuantumFlo is Growing! QuantumFlo, the leader in variable speed boosters and booster operating technology, is pleased to announce the addition of a new Regional Sales Manager, and lateral moves within the company by the Vice President of Sales, and the Founder & CEO. New North Region Sales Manager…
Explaining NSF 61 and NSF 372 for Plumbing Systems
The Reduction of Lead in Drinking Water Act The "Reduction of Lead in Drinking Water Act" was enacted on January 4, 2011 and signed by President Obama. The purpose of this Act was to amend Section 1417 of the Safe Drinking Water Act ("SDWA" or "the Act"). The Act established a prospective effective date of…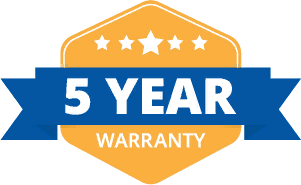 The Industry's First 5-Year Factory Warranty for Boosters
All QuantumFlo commercial booster systems feature a 5-year warranty
against defects in materials and workmanship.
Learn More
Let's Discuss Your Needs
No matter how unique your industry or applications may be, we have the answer to all your questions.