Exponential Innovation From the Ground Up
The global leader in delivering unmatched performance and sustainability through intelligent pump system technology.

Celebrating 15 Years
2022 Marks QuantumFlo's 15 Year Anniversary!
QuantumFlo Offers the Industry's First 5-Year Warranty for Boosters
Learn More
The industry's only pump system energy optimization tool just got even better! Use calQflo® for the most efficient booster sizing and selection – guaranteed!
Learn More
Size reclaimed water projects in calQflo®.
Learn More
We've Made Things Official with calQflo®
Your favorite booster sizing software is now a registered trademark of QuantumFlo!
Learn More
Industries of Expertise
Our customizable pump systems provide everyday solutions for industries including:
Calculate with calQflo®…
Our online pump sizing tool will match you with the right specs to best fit your next project.
Latest News & Upcoming Events from our Blog
QuantumFlo's Educational 'FLO Series: Forgotten Constant Speed Boosters
NEW! NEW! NEW! QuantumFlo's Educational 'FLO Video Series Video #1: Forgotten Constant Speed Boosters Subscribe to our YouTube channel and check the short video where director Ed Ross explains how energy vampires can still be living in the basement and what you can do to slay them! What is an energy vampire? The most forgotten…
2023 Wilo Family of Brands Product Guide
2023 Product Guide: Pioneering for You Our Solutions for HVAC, Water Supply, Drainage and Sewage. Check out the newly released 2023 Wilo Family of Brands Product Guide. Move Water. Move the Future. 2023 Wilo Family of Brands Product Guide, is your one stop product shop to discover all five brands. Get Boosted! 1. WILO USA…
QuantumFlo Expands Aftermarket Support
Meet Robbie Barrere, Aftermarket & Warranty Coordinator Wilo & QuantumFlo Are Excited to Expand Aftermarket Support, Reinforcing a Commitment to Service After the Sale QuantumFlo, the leader in variable speed boosters and booster operating technology, offers an industry-leading 5 year warranty. Exceptional product engineering, design, and craftsmanship make it possible to stand behind the products…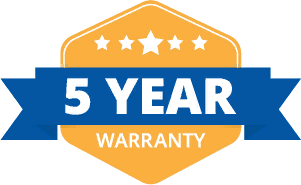 The Industry's First 5-Year Factory Warranty for Boosters
All QuantumFlo commercial booster systems feature a 5-year warranty
against defects in materials and workmanship.
Learn More
Let's Discuss Your Needs
No matter how unique your industry or applications may be, we have the answer to all your questions.